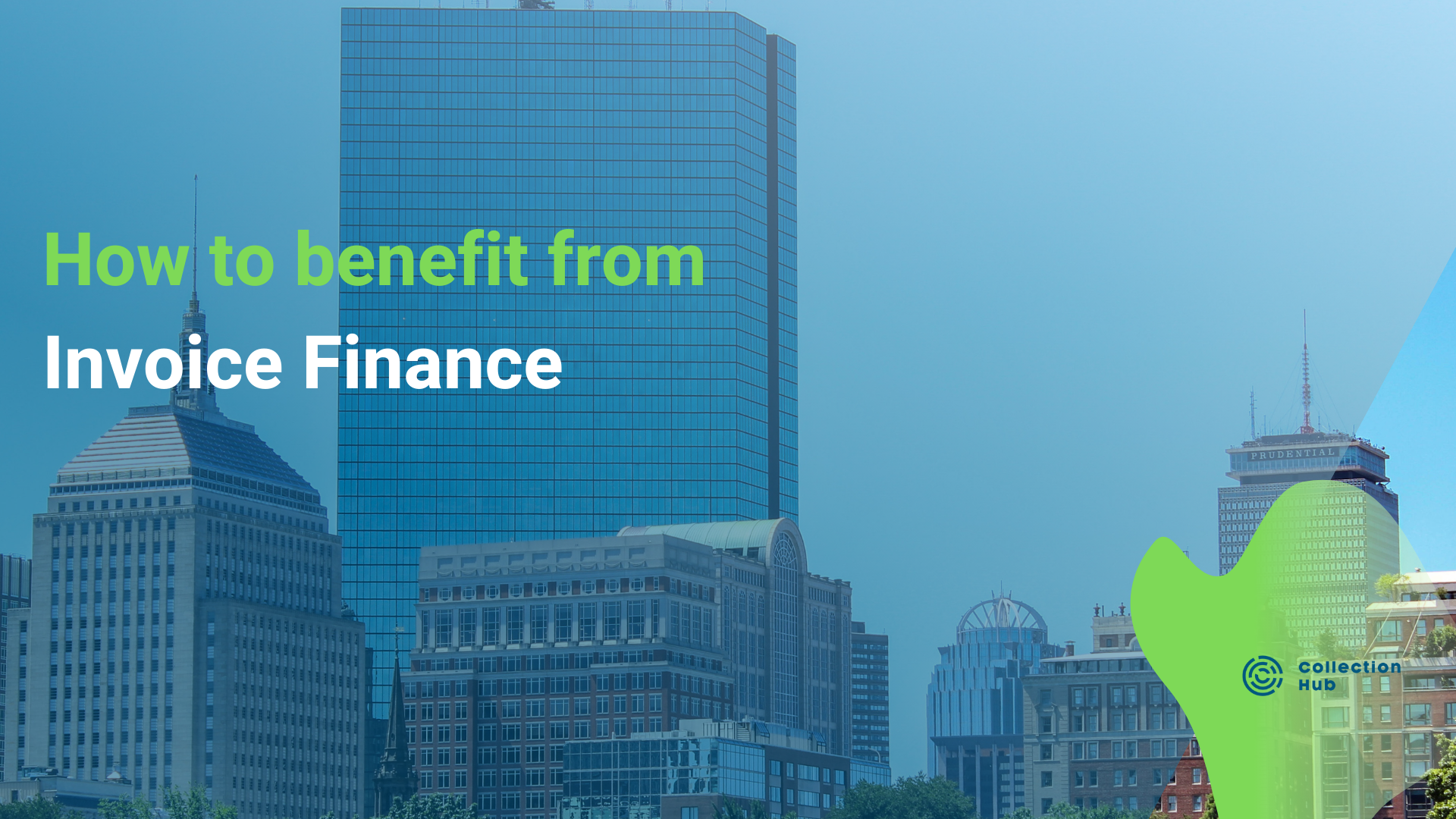 Invoice finance is a broad term used to indicate a range of asset-based finance facilities businesses can employ to sell their accounts receivable (invoices) to a third party for a percentage of their value.
Accumulating invoices over invoices may lead to dangerous cash shortfalls. Hence a good cash flow is fundamental to overcome market hurdles. Invoice finance can be a helpful tool to prevent shortages of cash and get resources to bolster the company's growth.
Let's see more precisely how invoice finance works and how a business can benefit from that.
---
What is invoice finance
When businesses sell goods or services on a large scale, such as wholesalers or retailers, they frequently do it on credit. Since customers do not pay the amount immediately, the seller issues an invoice with the total amount due and the bill's due date.
Selling on credit is one of the main instruments a company has for attracting clients. Yet, this strategy must be rationalized by a good account receivables process; otherwise, late or missed payments may overly reduce the cash flow, possibly leading to bankruptcy. In addition, offering credit to clients ties up funds that a business might otherwise use to invest or grow its operations. For all these reasons, companies often opt to finance their invoices.
---
Type of invoice finance
There are two main types of invoice finance: invoice factoring and invoice discount. As for the former, a factor is an intermediary agent that allows a company to sell its receivables. The financial provider buys receivables from a company charging the seller with fees and commissions. Hence, the company gives away its invoices for a sum that is less than the overall credit value. On the other hand, the minor profit is offset by an immediate cash intake.
Factoring can be recourse or non-recourse. In recourse factoring (the most common), the company must pay back any invoice the factor does not get to collect. Hence, the seller remains ultimately responsible for any non-payment. In recourse factoring, the company is free of duty once the invoice is sold to the factor.
As an alternative, a company can use invoice discounting, which is similar to factoring, with the only difference that in the invoice discounting, the business, not the lender, collects payments from customers. As a result, the customers will not be aware of the agreement, unlike factoring, where the factor takes care of the collection. With invoice discounting, the lender will advance the business up to 95% of the invoice amount. When clients pay their invoices, the business repays the lender, minus a fee or interest.
---
Advantages of invoice finance
A business can benefit from invoice finance in different ways.
Better cash flow: Through a well-designed invoice finance plan, a company can improve its cash flow. As a matter of fact, by using an invoice finance scheme, a business can quickly free up funds tied in invoices, putting the firm in a better position to cover company expenses and capitalize on new opportunities when they come along.
Longer payment terms: Setting long payment terms (e.g., 30, 60, or 90 days) can choke the growth of a small business. On the other hand, if the company does not offer the terms considered standard in the industry, it cannot have appropriate leverage to attract customers. Invoice finance allows businesses to extend payment terms to their customers without jeopardizing the cash flow or growing chances.
Easy and quick funding: Once the arrangement with the financial provider is set up, the company can get funds immediately after an invoice is issued. This facility allows the enterprise to respond quickly to a cash-flow shortfall and raise funds for other business expenses. Also, unlike other financial instruments, invoice finance does not require to meet high qualification requirements. Unless the company has major financial issues or works with unreliable customers, it can easily qualify for invoice finance. In particular, factoring can be a suitable source of finance for startups and small businesses that cannot access traditional credit instruments.
---
Disadvantages of invoice finance
Despite the clear advantages, a company must also consider some drawbacks before deciding to utilize an invoice finance service.
Suitable for very specific problems: Invoice finance is designed to solve issues related to cash shortfalls. However, if the customers pay in time and the company is able to sustain the payment terms,  then invoice finance may not be of use. For instance, a company that does not have problems with late payments should opt for other forms of funding to get some extra liquidity for a structural investment (e.g., new machinery).
High costs: Usually, invoice finance costs more than other financial services. For instance, the typical rate charged by a factoring company ranges from 2% to 4% of the total amount involved as fees for the duration of 45-60 days. Annually, the cost of factoring turns out to be around 18% to 24% which is higher than other sources of finance.
No control over debt collection: As we have already mentioned, the financial provider takes care of the debt collection in factoring (unlike invoice discounting). Though, factoring companies have professional and stringent methods. The consumers may develop a negative image of the seller because of an abrupt approach by the factor, resulting in a loss of clients.
Bringing together Cash Management, Invoice Reconciliation, ARM and bill collection, CollectionHub is ideal for large organizations with complex AR processes looking for innovating and improving O2C across several functional areas. CollectionHub provides a single source of truth (SSOT) across departments, countries, and roles. This fintech startup is able to solve any problem related to late payments, factoring, and international litigation.
In addition to providing a comprehensive solution for ARM, this fintech startup owns the largest network of debt buyers, collectors, and law firms covering over 134 countries. If your organization issues over 50,000 invoices monthly, you can schedule a product demonstration here.