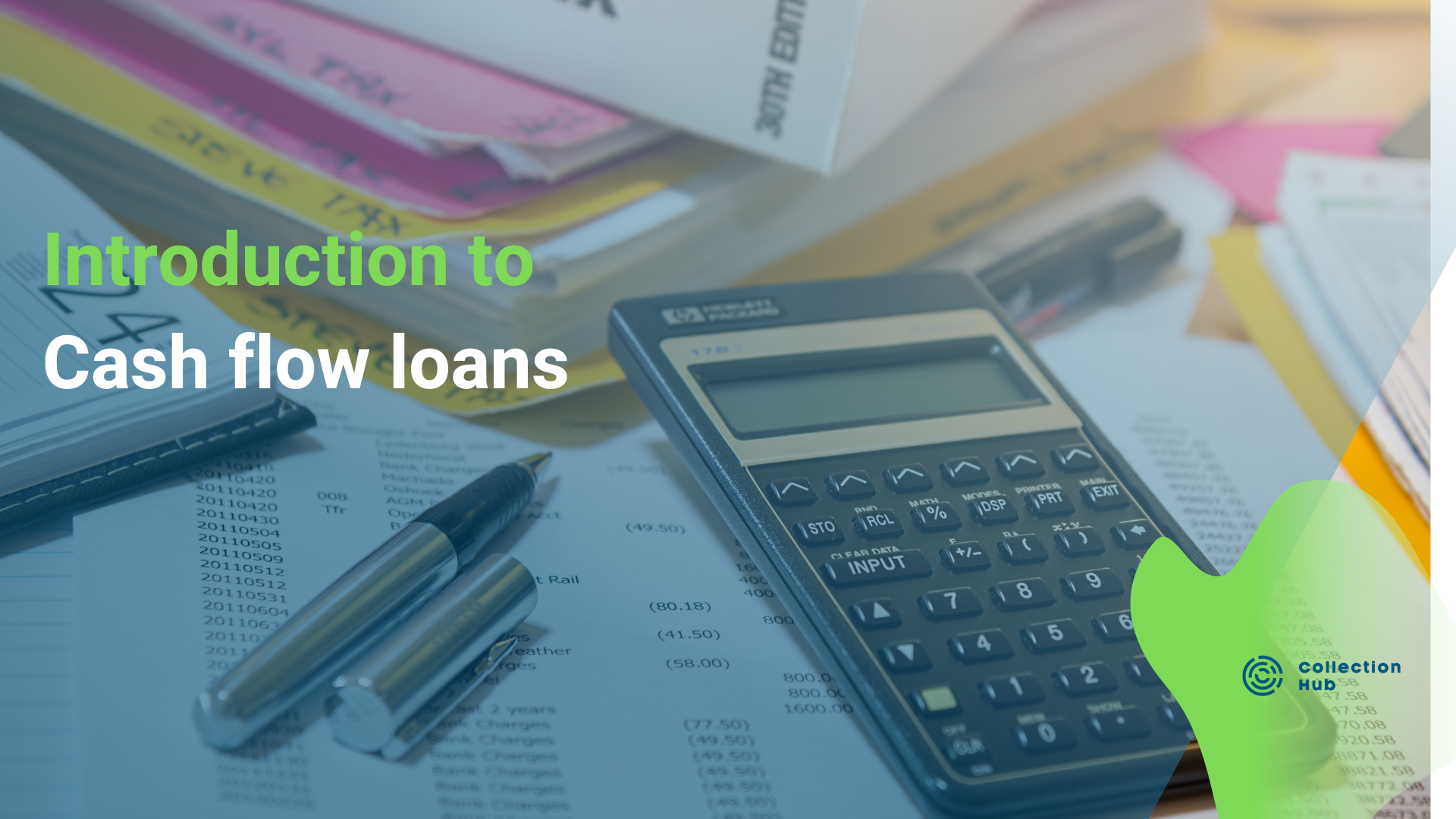 Achieving a proper cash flow is one of those tasks that keeps a business alive. Cash flow is the net amount of cash and cash equivalents being transferred into and out of business. Cash received represents inflows, while money spent represents outflows. Although a company is considered financially healthy, it may necessitate a cash flow boost because of a contingent moment of need-e.g., for an expansion or a renovation. In this case, instruments of cash flow finance like cash flow loans can be of use to get through a temporary lack of liquidity.
Let's see what cash flow loans are and how a business can exploit them.
---
Cash flow loans
Cash flow financing (or cash flow loan) is a form of cash flow finance with which a company receives a loan guaranteed by the future (expected) cash flow. This instrument is particularly suitable for those companies that generate significant amounts of cash from their sales but do not have a sufficient volume of physical assets, such as equipment, that would typically be used as collateral for a loan.
Generally, banks make decisions about whether to concede a loan or not based on a combination of factors, including credit history, investments in the business, the offered collateral, and the company's profit and cash flow. These indicators are analyzed to assess the creditworthiness of a potential borrower and the inherent risk of the financial operation. It can be a time-consuming process, and still, many businesses (especially SMEs) used to be rejected. Accordingly, innovative financial instruments have been developed to cope with the needs and the features of a broader range of businesses. Cash flow loans are one of those since the lenders use a far narrower range of factors and a quicker process to determine qualifications to borrow, concentrating almost exclusively on cash flow instead of the business' assets.
---
How cash flow loans work
Under cash flow loans, a company borrows money based on a forecast of future revenues. The lender gauges the company's reliability through the projection of its past performance. The assessment is carried out by computer algorithms factoring in all sorts of data, such as transaction frequency and volume, seasonal sales, expenses, returning customer revenue.
As far as the analysis of cash flows history is concerned, the lender will look through the CFS and OCF. All cash flows are reported in the company's Cash Flow Statement (CFS). The CFS records the company's net income or profit for a specific period. In addition, the CFS considers investments in the company (e.g., equipment or security) and any financing activity, such as raising money through lending or issuing a bond.
On the other hand, the Operating Cash Flow (OCF) includes expenses from running the company, such as bills paid to suppliers and operating income generated from sales.
---
Projecting cash flows
After having assessed the company's history, the lender will need to estimate the future cash flows that will back the cash flow loan. Two factors are relevant for this second analysis: the company's receivables and payables. Account receivables are payments owed from customers for goods or services sold on credit. Usually, receivables are collected in terms ranging from 30 to 90 days. Therefore account receivables can be regarded as future cash flows and help estimate how much cash the business will generate in the future.
A lender must also consider the accounts payables-i.e., short-term debt obligations, such as money owed to suppliers. Payables are used to estimate the net amount of cash the business will generate to pay back the loan.
Generally, banks have guidelines to assess the borrowers' creditworthiness. Also, banks might have minimum credit rating requirements for a company's outstanding debt in the form of bonds.
---
Cash Advances as Cash Flow Loans
Cash advances are another form of cash flow loan. Likewise, the lender makes the loan decision based on the assessment of both the company's history and estimated cash flows. However, differently from an outright loan, the business sells a portion of future sales to get the money in advance. The money gets paid back by siphoning off a percentage of each sale.
Technically, cash advances are not loans since the company sells a portion of its future sales. This is remarkable because the usury law and other financial regulations are not applied to this instrument. Then, the sector remains mainly unregulated, meaning the lenders are not limited from charging much higher fees and interest rates than banks.
Yet, a business can benefit from such an instrument as payments to the cash advance company come right out of a business's daily sales. Whereby cash flow may be a little easier to manage compared to having a fixed payment. In other terms, the company pays more when sales are high and less when sales are slow, which minimizes the impact of business swings.
Bringing together Cash Management, Invoice Reconciliation, ARM and bill collection, CollectionHub is ideal for large organizations with complex AR processes looking for innovating and improving O2C across several functional areas. CollectionHub provides a single source of truth (SSOT) across departments, countries, and roles. This fintech startup is able to solve any problem related to late payments, factoring, and international litigation.
In addition to providing a comprehensive solution for ARM, this fintech startup owns the largest network of debt buyers, collectors, and law firms covering over 134 countries. If your organization issues over 50,000 invoices monthly, you can schedule a product demonstration here.