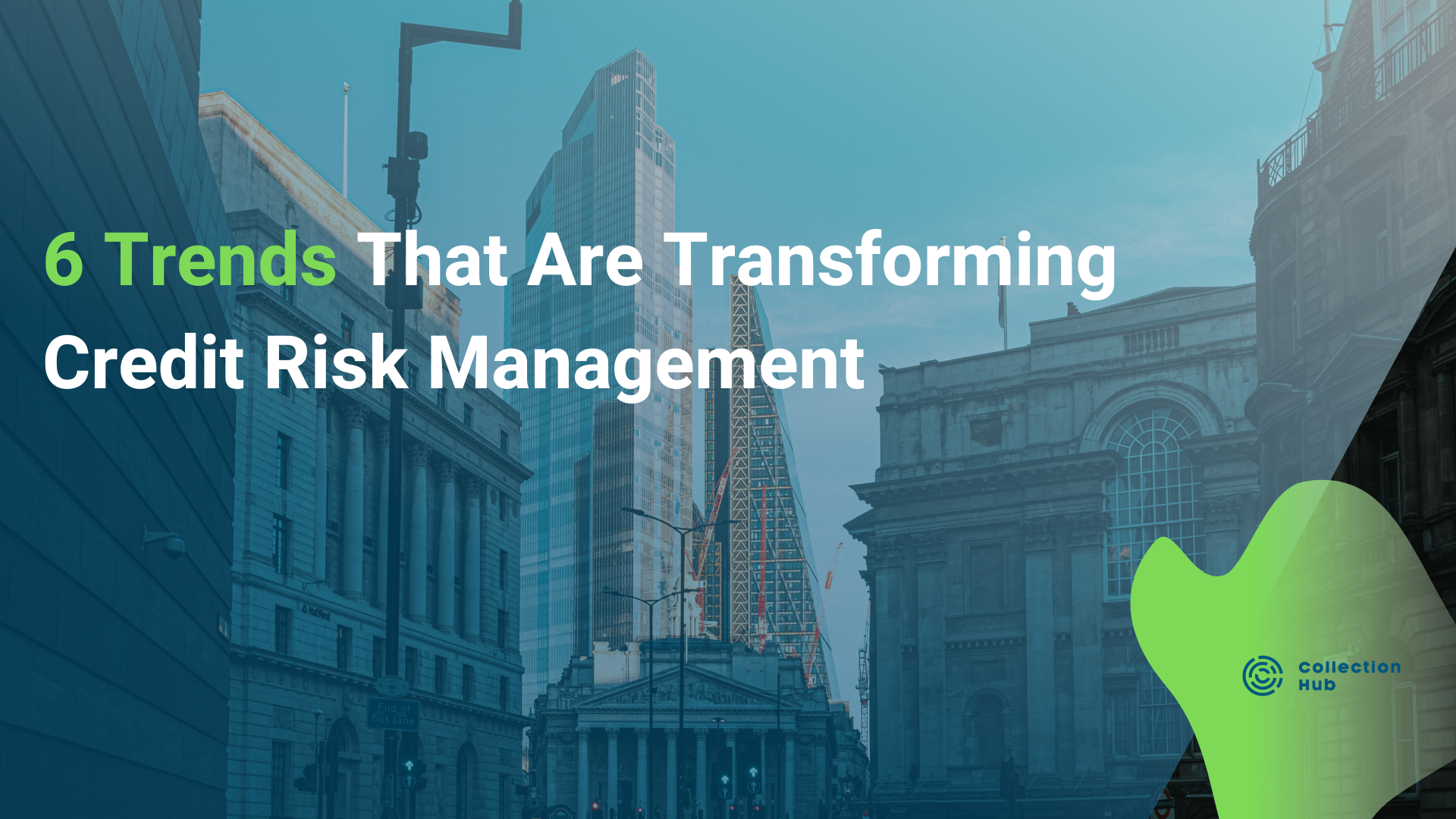 Over the last decade, the bank system has changed substantially. From the global financial crisis, new regulations emerged to counteract a sector that had shown all its shortcomings during the 2008 market collapse. More detailed and demanding capital, leverage, liquidity, and funding requirements as well as higher standards for risk reporting, have been introduced to mitigate the excesses of finance. In this article, we will see how this process is influencing credit risk management in retail.
Six structural trends in Credit Risk Management
Credit risk management can be summed up as how a bank measures, manages, and monitors its exposures to achieve the desired return on its capital. Credit risk managers are tasked with making decisions that impact the composition and performance of the loans (definition by Risk Management Association). In its report "The Future of Risk Management", the global management consulting company McKinsey highlights six trends that will transform the risk functions in the following years.
1. Continued expansion of the breadth and depth of regulation
The regulation will continue to expand according to diverse factors. First, the public and governments are less tolerant toward bank failures since the global financial crisis. Nowadays, the public bodies, on one side, are policing unethical behavior much more tightly than pre-2008. On the other side, governments are increasingly demanding both domestic and global compliance with their regulatory standards. Hence, laws and regulations with extraterritorial effects are becoming more and more used.
---
2. Changing customer expectations
The new technologies are transforming customers' expectations toward the bank system. In a few years, the current tech-savvy younger generation will be the major revenue contributor to banks, while older bank customers will adopt technology at a much higher rate.
The innovations and investment in finch-tech startups have been growing up in the sector, bringing an ever-wider range of highly competitive offerings in credit risk management. Some platforms, such as NerdWallet or BankBazaar.com, aggregate banks' offerings in loans, credit cards, deposits, insurance, etc. Others, such as fxcompared.com, specialize on a single product. Differently, moneysupermarket.com began by offering a sole product but has then extended its services into the full array of financial products and beyond (energy, telecommunications, and travel). These new instruments make opening accounts and switching among providers much easier compared to the past. Accordingly, the customers will increasingly demand intuitive experiences, access to services at any time on any device, customized propositions, and instant decisions. To fulfill these growing requests, the bank will need to rethink the entire organization from a digitalized customer experience perspective.
---
3. Technology and analytics
New technologies will not only impact customers' expectations but risk management techniques accordingly. First, a vast amount of data is available and easily accessible for the banks. Faster and cheaper computing power allows banks to process those data and carry out a better credit-risk decision as well as monitoring portfolios for detecting financial crimes and predicting operational losses. Data elaboration, then, is getting more and more advanced thanks to machine learning. These models learn with every bit of new information they acquire, improving their predictive power over time. Some banks have started experimenting with machine-based collection and fraud detection processes. Finally, the internet enables companies to crowdfund ideas to improve their effectiveness in certain areas.
---
4. Emerging non-financial risks
Although credit risk management has advanced recently, the same cannot be said for other types of risks, especially non-financial ones. For instance, financial and macroeconomic interconnection makes economies, corporations, and banks more vulnerable to financial contagion. Yet, the increasing danger of cyberattacks compels companies to set cybersecurity as a top priority. Risk functions will need more capabilities and processes to cope with these emerging risks.
---
5. Biases elimination
Unrecognized biases represent another significant element in credit risk management. Business cases are often inflated. For instance, a credit officer can present a case that he/she wants to be approved through a narrative that neutralizes the potentially negative evidence. The first step is to assess which risk decisions in the bank are subject to biases. Once this is defined, it will be easier to identify them and reduce their impact. Again, machine learning can help to determine the drivers of risk.
Then, the biases have to be eliminated. Banks can use three techniques to reduce or prevent decision biases: Analytical measures provide decision-makers with more fact-based inputs; debate techniques help remove biases from conversations and decisions; organizational measures embed the new way of decision making into the company.
---
6. Cost Saving
The banking system has been suffering from a slow but steady decline in profits. These revenues deterioration leads banks to rethink the operational costs in order to deliver more value at a lower price. Credit risk management cannot be exempted from contributing to this cost cut. Thus the forecast is that also risk functions will be involved in the process of simplification, standardization, and digitization that the bank sector has undertaken to reduce excess costs.
Bringing together Cash Management, Invoice Reconciliation, ARM and bill collection, CollectionHub is ideal for large organizations with complex AR processes looking for innovating and improving O2C across several functional areas. CollectionHub provides a single source of truth (SSOT) across departments, countries, and roles. This fintech startup is able to solve any problem related to late payments, factoring, and international litigation.
In addition to providing a comprehensive solution for ARM, this fintech startup owns the largest network of debt buyers, collectors, and law firms covering over 134 countries. If your organization issues over 50,000 invoices monthly, you can schedule a product demonstration here.
---